American poet Robert Frost once wrote that he took the road less traveled and that it made all the difference. While this was more of a metaphorical journey, it got us thinking – where are the roads less traveled and where do they lead? In America, anyway.
According to statistics provided by Statista, as of 2020, there were more than 4 million recorded statute miles in the U.S. highway network, including Alaska and Hawaii.1 For context, if you were driving at 80 miles per hour consistently, it'd take you almost 600 years to drive the entirety of the highways in America. Needless to say, the list of roads and highways least traveled in the U.S. is a long one, and who knows if we'd even be able to find them all.
So, here's a list of five roads and highways that drivers access less and where you might find yourself if you ever end up on one of them.
1. US Route 385
This more-than 1,200-mile stretch of two-lane highway runs north to south, clear from Big Bend National Park in southwest Texas all the way up to Deadwood in west South Dakota. But there's about a 300-mile brush from the border of Oklahoma up to Nebraska that gets quiet. Whether you're traveling north toward Nebraska or South Dakota, or down South to the Chisos Mountains in Big Bend, there's hardly a better road than Route 385 for quaint pitstop towns and sweeping views from every angle.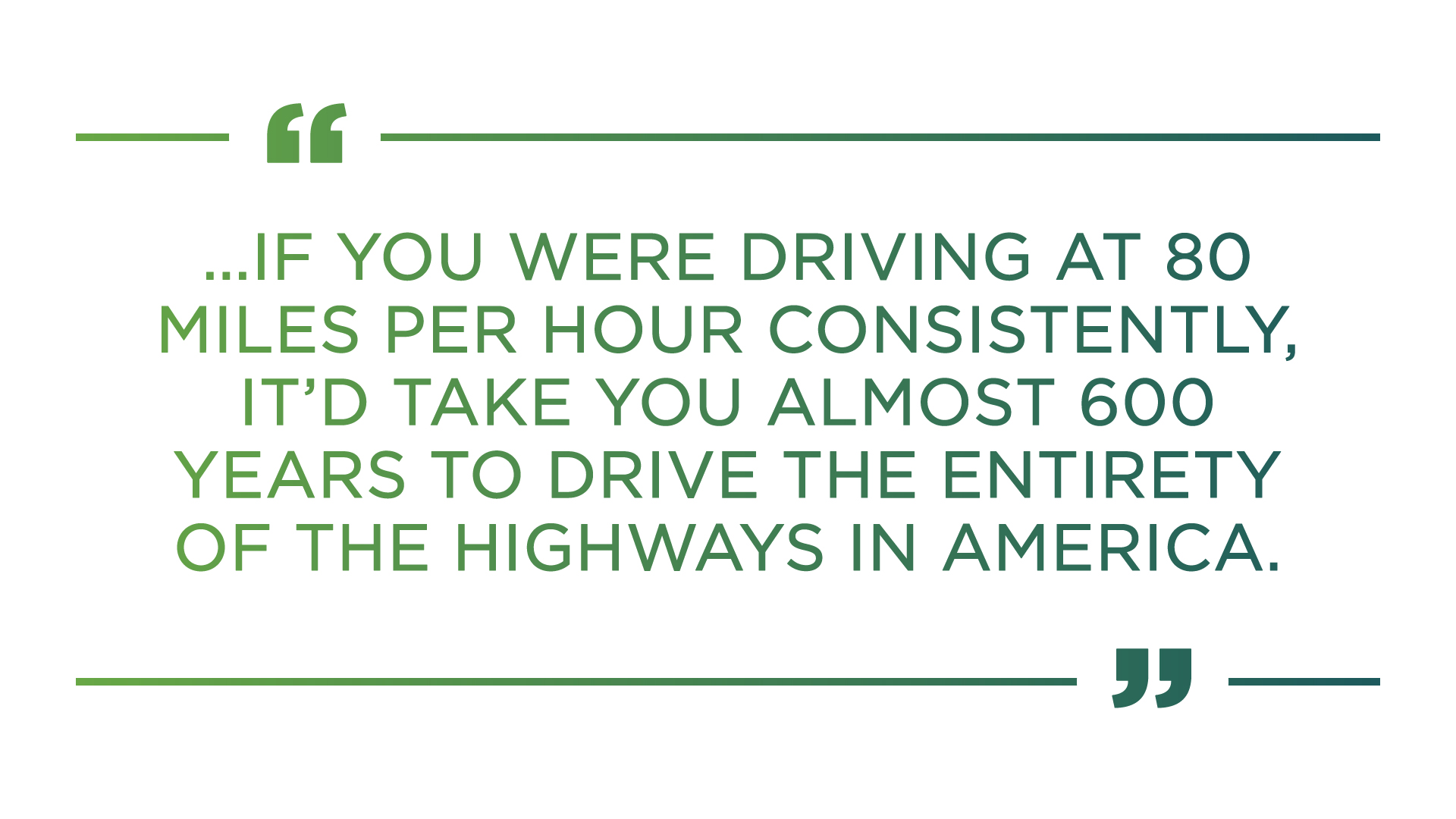 2. US Route 50 through Utah
Route 50 runs coast-to-coast from east to west from Ocean City, Maryland, to the Sacramento region of northern California. The stretch passes through more than 10 states in the continental U.S. and has a more-than 400-mile stretch through Utah and into Nevada known as America's loneliest road. The highway passes through no regions in Utah with a major population and mostly sits quietly nestled within extremely desolate and remote areas in the state.
3. Māmalahoa Highway (State Route 11)
More recently referred to as the Hawaii Belt Road, State Route 11 is the southern portion of the Big Island highway loop running from west to east from Hilo to Kailua-Kona. This 100-mile section of highway has beautiful views of the ocean, as well as distant mountain ranges.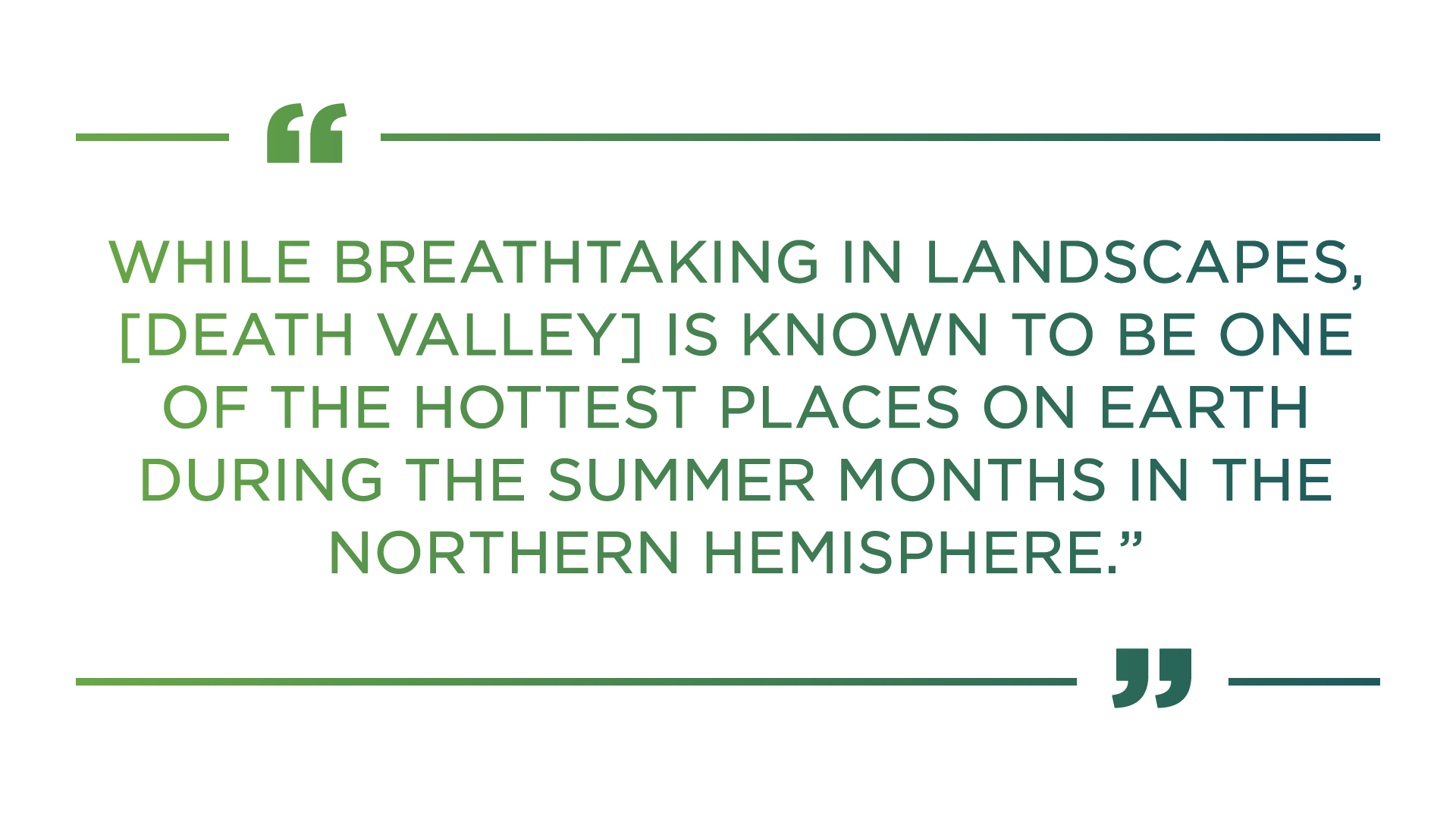 4. The Dalton Highway in Alaska
This run-of-road in Alaska offers travelers plush views of the Yukon River and beautiful mountains such as Sukakpak Mountain (a hot spot to catch a glimpse of the Northern Lights). The highway runs from Fairbanks all the way north to Deadhorse at the Pacific Ocean – all the while offering up more views than fellow cars or trucks traveling along the way.
5. Big Pine Road in Death Valley
California is widely known for its coastline, northern mountain ranges and eastern desert region – the last of which is home to one of the most inhospitable places in America – Death Valley in the Mojave Desert. Big Pine Road, also known as Death Valley Road, is a dirt road that runs nearly 70 miles parallel to the Nevada state line in the middle of the California desert. While breathtaking in landscapes, the area is known to be one of the hottest places on earth during the summer months in the northern hemisphere.
So, next time you're looking to hit the road, research the highways you'll be traveling. Because as Frost infers in "The Road Not Taken," those least traveled might make for a better experience.
If you are one of our current dealer partners and ever have questions or concerns about an application, chat with us directly through the DealerPortal or call our Dealer Operations Group at 1-855-4EXETER (855-439-3837). To inquire about working with Exeter, click here.
Sources
1 https://www.statista.com/statistics/183397/united-states-highway-mileage-since-1990/
About Exeter
Exeter Finance LLC is a non-prime auto finance company headquartered in Irving, Texas. The company partners with franchised and independent auto dealers throughout the country to make car ownership a reality for consumers. For more information, call our Dealer Operations Group at 1-855-4EXETER (855-439-3837).